[adinserter block="4″]

It was a relatively quiet week after our holiday in Corfu and before our trip to Bordeaux for the Marathon du Médoc. Here's how it all went down!
Monday: Rest from running. After the 20+ miler on Saturday and a 60 mile week last week, I was ready for some extra zzz's. Great rest day.
Tuesday: Workout Tuesday. I did 2×20 minutes hard with a 5 min jog in between for 8.5 miles total. Lower body strength after work (a Caroline Girvan 30 min workout) I wore my Saucony Endorphin Pros for some speed and the red bled onto my socks like crazy!
Wednesday: 7.4 mile recovery run before work; I ran the outer ring of Regent's, which is pretty in its own way with the beautiful buildings.
I went to another comedy show after work, this time Catherine Bohart at the SoHo Theatre; she was very funny!
We also said goodbye to our houseguest Coco. Hope to host her again!
Thursday: 5.5 mile run with Ruth before work to the top of Primrose Hill.
Upper body strength after work (Caroline Girvan on youtube.)
Friday: Another run with Ruth, 7 miles at a steady clip.
Then I had to zip to an appointment with a notary before work. My U.S. driver's license is going to expire on my birthday in October, and of course, I didn't realize this when I was back in Minnesota. I've been going through the steps to renew it remotely, which included an optometrist appointment for the vision test (and of course, the British measure peripheral vision differently, so the doctor was struggling to complete the DMV form…) and then a notary on the application. Finding a notary here was a little tricky and a bit pricy (£200!) I hope it all works out and I am able to get it all sorted before it expires.
Saturday: Dustin joined me for the long run- we ran down Regent's Canal to Paddington and then to Hyde Park/Kensington and back through Regent's Park to Hampstead for 15 miles. It was nice to have company; we plan to run the Médoc marathon together next Saturday, so good for Dustin to run my pace this time.
Post-long run, we took the dogs for an hour walk in the Heath and then watched the World Championship women's marathon on BBC.
That evening, I met up with a few coworkers in Angel for drinks (at Homeboy) and dinner (at La Petite Auberge Bistro.) Fun evening.
Sunday: We had a lazy morning watching the men's World Championship marathon before heading out for a 5 mile run.
Summary: 48 miles of running, 2 strength sessions, attempt at daily core
So next Saturday, I'll be running the Marathon du Médoc! I just came across a mention of the race in a book I have called "Epic Runs of the Worlds!" Excited to participate in this "epic run!" It will be a unique marathon experience, that's for sure!
I'm linking up with Running on the Fly and Confessions of a Mother Runner; check out their blogs to connect with other fitness bloggers for workout ideas and inspiration!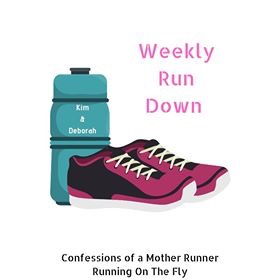 (Visited 59 time, 1 visit today)
[adinserter block="4″]

Credit : Source Post