[adinserter block="4″]

Well, I took a little bit of time off of blogging/journaling, so here's a 3 week recap of what's been going on since the Dublin marathon.
Buckle up, this is a long one!

Week of Oct 30-Nov 5
Monday: train to Galway, explore Galway city center (read more about our visit to Ireland in THIS POST.)
Tuesday: Cliffs of Moher
Wednesday: train back to Dublin
Thursday: Wild swimming at the Forty Foot outside Dublin, return to London that evening
Friday: Pilates reformer class in the morning
Saturday: First run post-Dublin. 7 miles in the rain, part of it with Dustin and Ruth, part solo. (I took a full week off post race!)
Sunday: 1Rebel class with a new friend- we took the Reshape class which was very much like a Barry's boot camp class, alternating between treadmill and weights.
The Forty Foot!
Week of Nov 6-12
Monday: Barry's boot camp with a colleague; I didn't love doing two treadmill boot camp classes right after each other (1Rebel the day before, then Barry's) but I did it anyways because I like to try to say "yes" to invitations as much as I can, especially if they are fitness related! I was a little sore during Barry's from 1Rebel the day before, but I just adjusted accordingly, dialling it back a bit.
Tuesday: Finally a run outside again. 7 miles with Ruth before work on a stunning fall morning.
Wednesday: Run commute with my co-worker Tina, 4.6 miles, then an office group run of 4.5 miles for about 9 miles total on the day. Solid morning! After work, I tried out a new-to-me Pilates reformer studio by my office called Ten Health. I'm on a Reformer kick right now, and embracing it while it lasts! I have read several articles about how beneficial it is for runners, so I'm giving it the old college try. I'm always switching things up for strength, so we will see how long this one lasts…
Thursday: 5 mile run before work, some core and stretching after work. I'm keeping up with Caroline Girvan's 12 minute dead-bug core workout as often as I can fit it in and I think it really helps prevent injury for me. (Forever grateful to Jenny for recommending it!)
Friday: 7 mile run before work with Ruth and Dustin, Pilates reformer after work- first time moving up to the intermediate class at the studio by our place; it was a bit more difficult, but manageable. I liked it!
Saturday: 15.5 mile long run; back at it again!
Why such a long run…so soon? Dustin and I decided to add on one more marathon Thanksgiving weekend, just for fun. A group of friends we have met here invited us to join them, so why not? I don't expect to be fully recovered for this race from Dublin, but I'm hoping to coast through with the Dublin training and have fun with it. (But I still wanted to get in one last longer run.) We aren't flying back to the U.S. for Thanksgiving, so we figured why not join some friends for a fun weekend away on Turkey Day weekend. It's the closest together calendar-wise that I think I've ever done two marathons (4 weeks), so let's see how the old body holds up…This is definitely not a goal marathon, but just a have-fun-with-it marathon! Dublin was the goal race, and I had a blast there and was happy with my performance. This one will be just for kicks!
Sunday: 5 mile muddy trail run in the Heath with the Croissant Chasers group (one of the organizers of this group is also one of our dog-sitters.) Core + upper body afterwards.
Summary: 3 Pilates reformer classes, 1 Barry's boot camp, 50 miles of running
Fall running in Regent's Park!
Croissant Chasers run!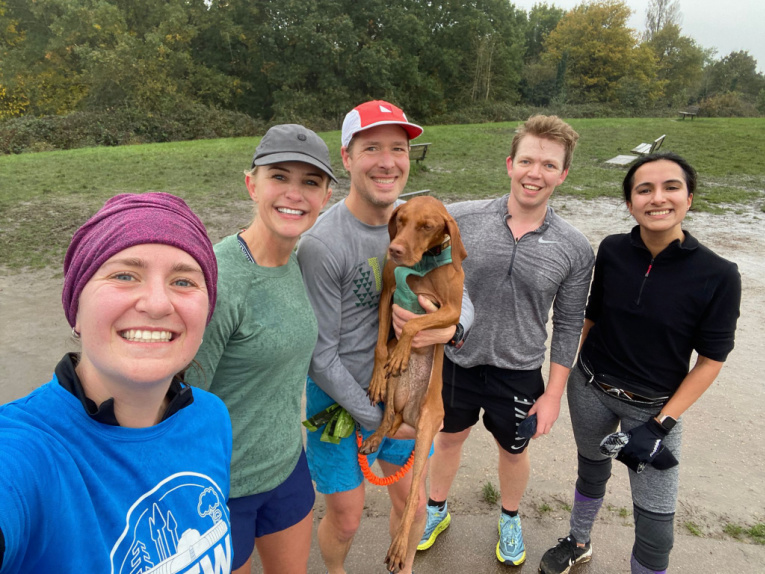 Week of Nov 13-19
Monday: Rest from running. I took a Pilates reformer class after work.
Tuesday: Run commute + office run = 7.6 miles
Wednesday: 8.2 mile solo run before work with 4×7 minute half marathon paced intervals. Pilates reformer after work
Thursday: I decided to try out yet another running group called "WMN Run." (there's no limit to how many run clubs you can be part of, right?) Their meeting location isn't very convenient for me (it's on the south side of the Thames, I live on the north side,) but they do meet in the mornings during the week (vs. the evenings like most other running clubs here) and then on Saturdays once a month for a long run (instead of Sundays like most clubs), so I figured it was worthwhile to me based on those things. I ran 5 miles with them, and then jogged into the office for 6.3 miles total (and showered at the office.) It was a really nice group of gals and I will be back! After work, I took a Reformer class at 1Rebel at Oxford Circus (walkable from the office.)
Friday: 5 mile hilly run with a friend from the Mornington Chasers club (not to be confused with the Croissant Chasers group; lots of Chasers 🙂 !
Saturday: 10 mile long run with Dustin and Ruth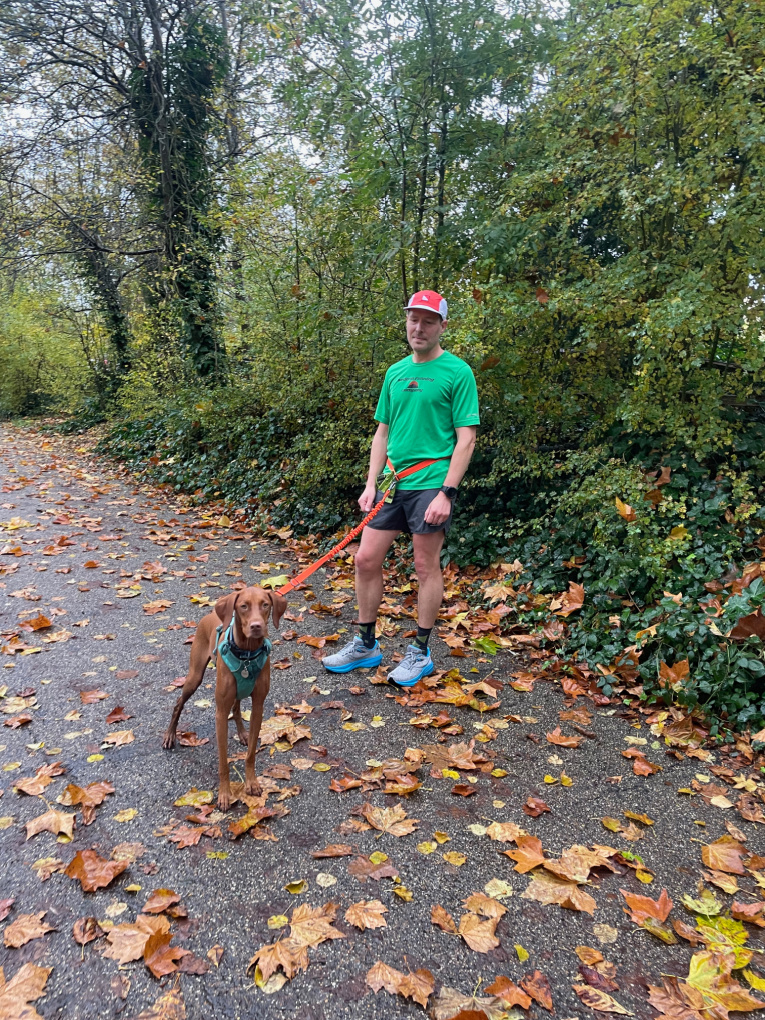 After the run, Dustin and I took the train out to Kew Gardens (towards Richmond) for "Christmas at Kew!"
Dustin and I are staying in London for the holidays this year (traveling to Finland last Christmas was incredible, but staying in London will be much easier; we'd rather go see our families at another time.)
Since, we are staying here, I decided to fully embrace every Christmas activity there is to do in London (and London LOVES Christmas!) We are going to the Nutcracker ballet, Christmas Carols at Royal Albert Hall, a Christmas trail at the Kenwood House, a Christmas Festival at Hampton Court Palace- I'm probably missing some of the ones I've booked, but essentially I'm filling up our weekends with all the Christmas things, ha! (Also really excited that we have a good spot for a Christmas tree this year, our old place was a bit too small.)
So our Christmas tour season started with Christmas at Kew Gardens:
Christmas at Kew: "As one of the highlights of the UK's festive calendar, Christmas at Kew is an unmissable opportunity to herald the start of Christmas or welcome in the New Year. It's a botanical world brimming with seasonal cheer as twinkling lights and seasonal sounds fill the air."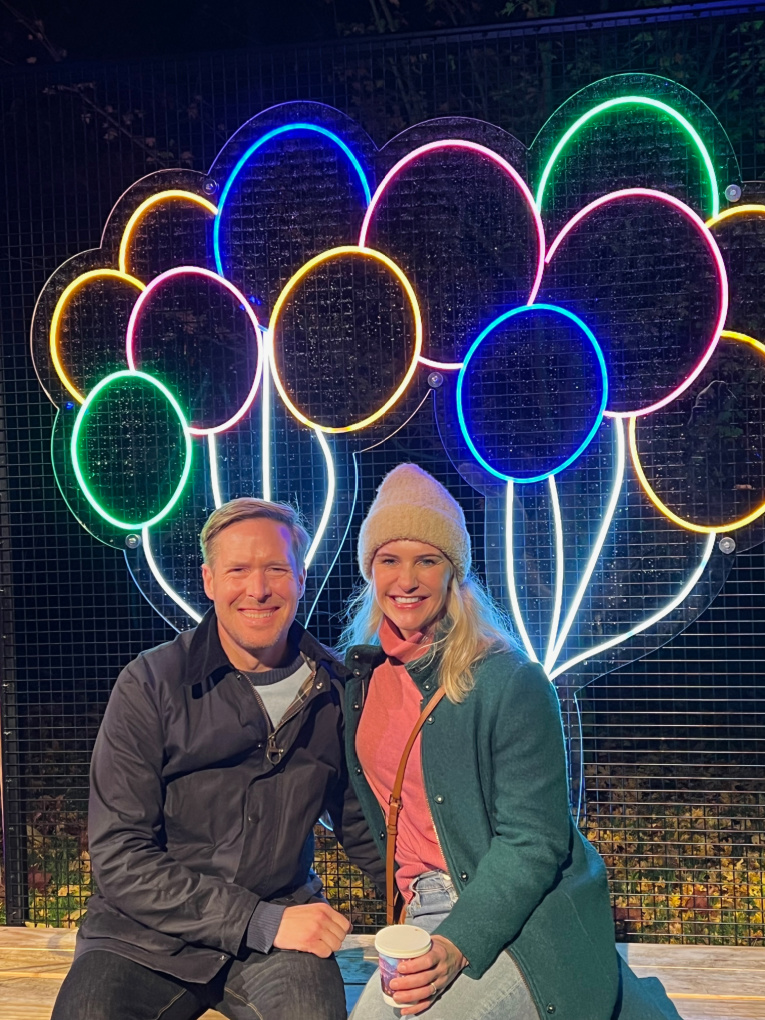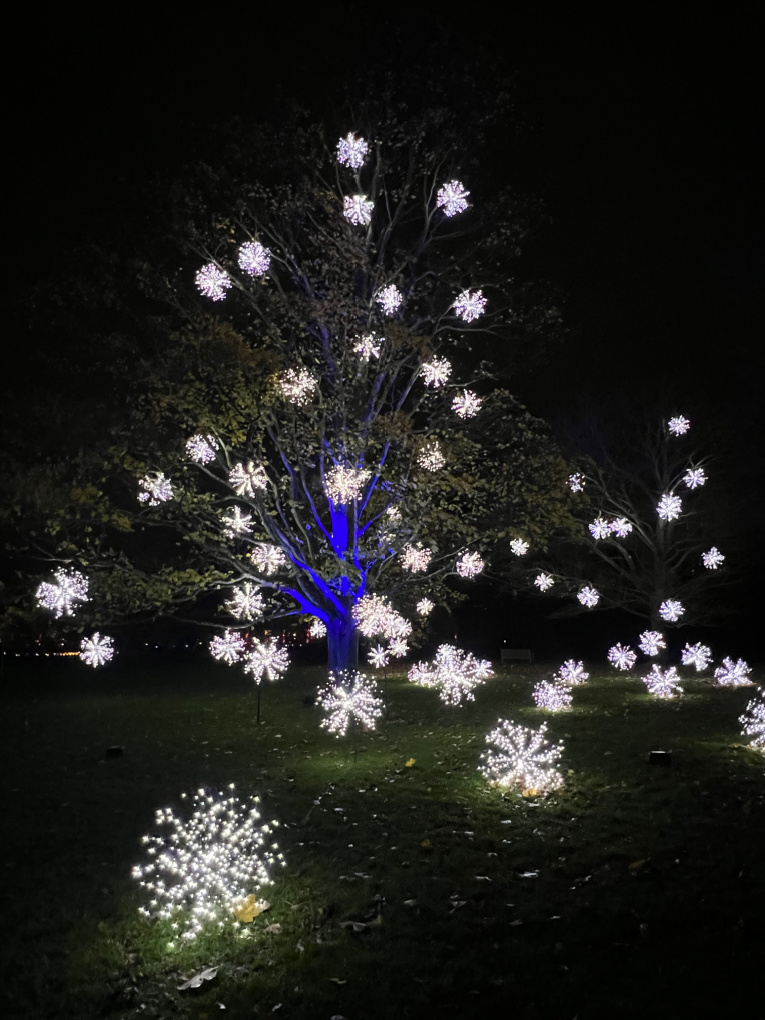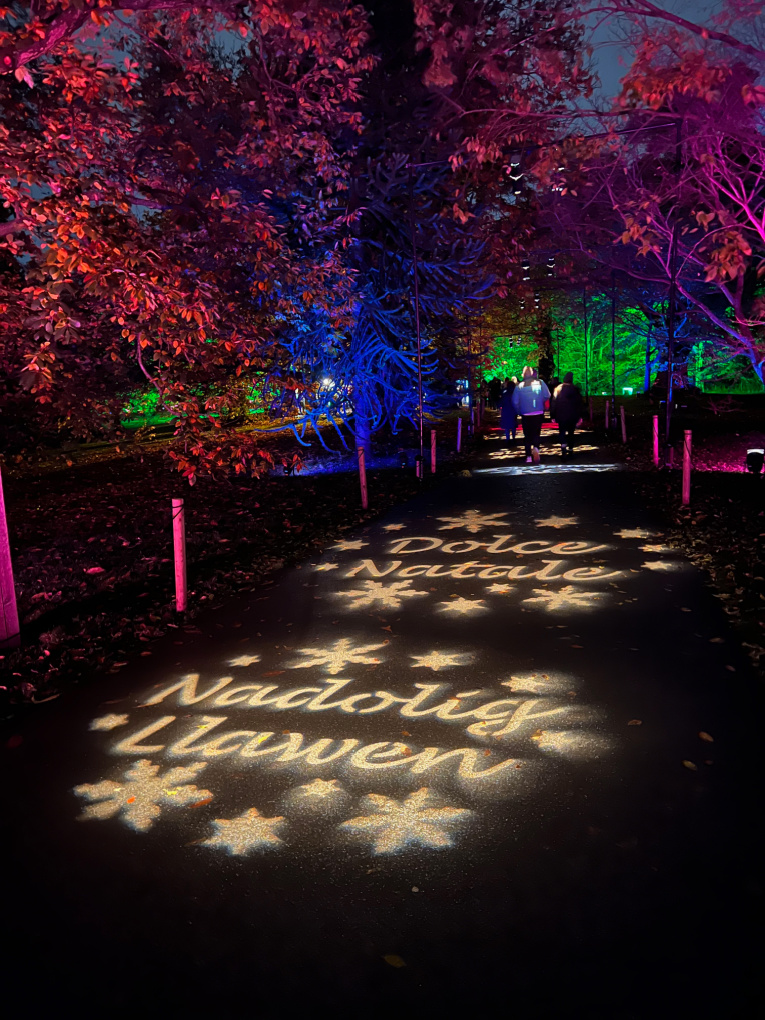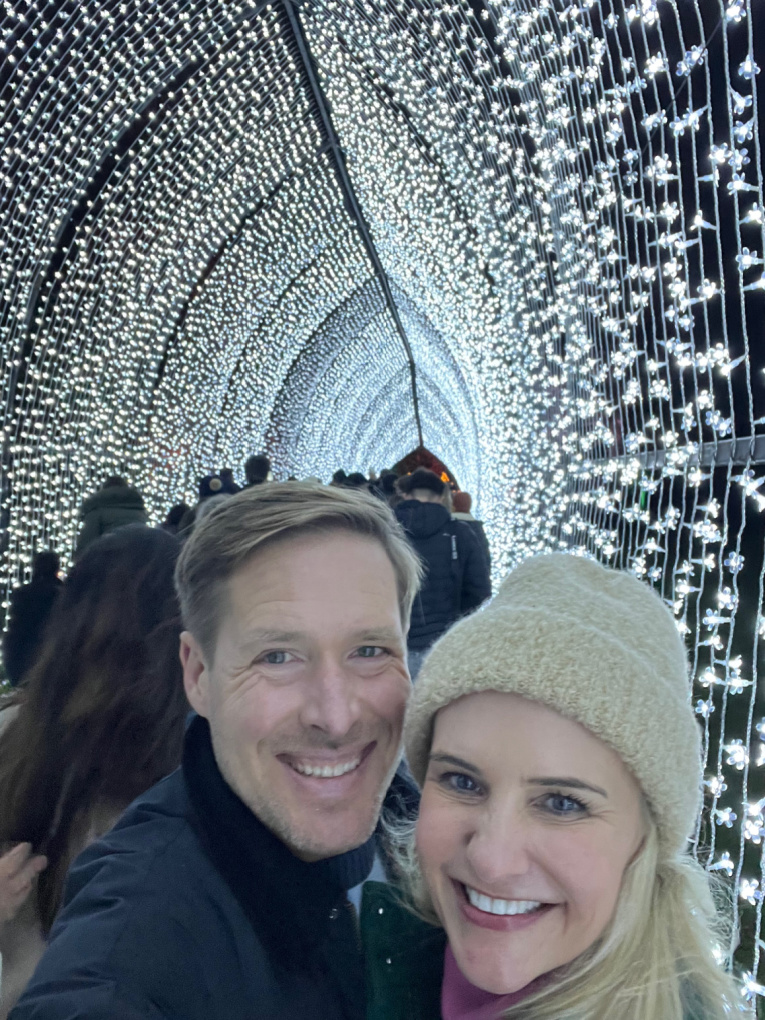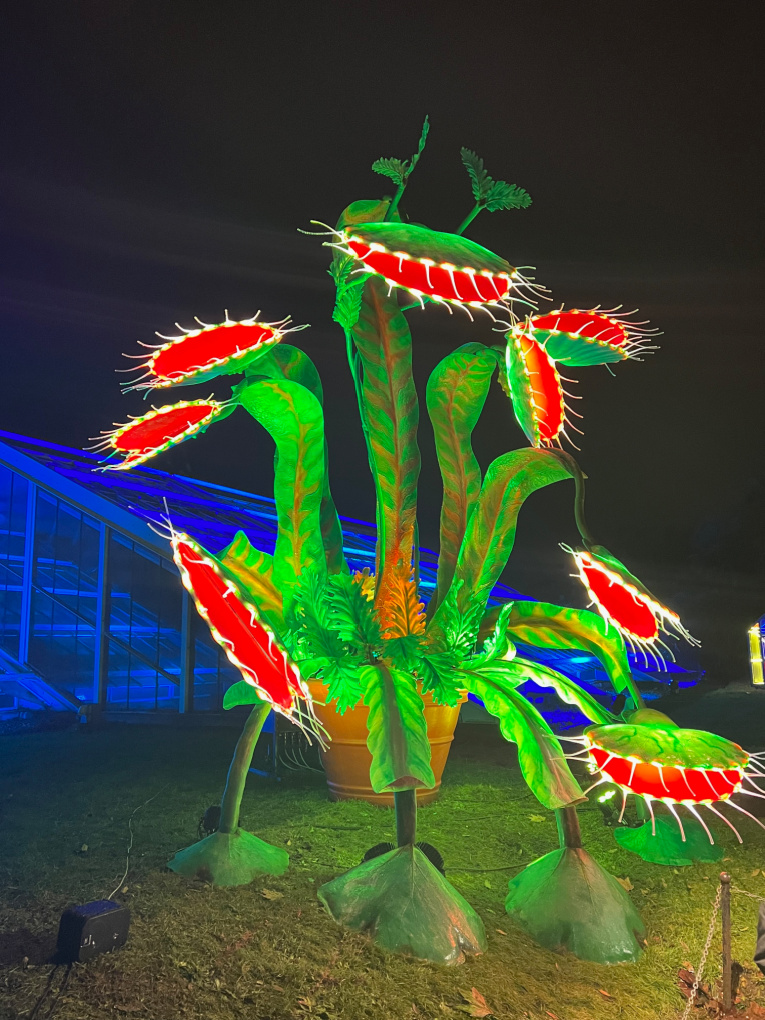 Sunday: A short run with Ruth and Dustin, then an afternoon Pilates reformer class.
Summary: 40 miles of running, 4 (!!!) Pilates reformer classes, daily core & stretching
I'm linking up with Running on the Fly and Confessions of a Mother Runner; check out their blogs to connect with other fitness bloggers for workout ideas and inspiration!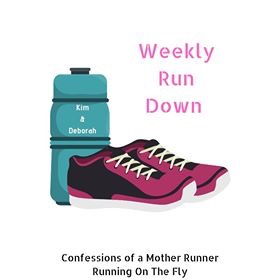 (Visited 28 time, 6 visit today)
[adinserter block="4″]

Credit : Source Post