[adinserter block="4″]

What a week!
My family was here for spring break (my sister Erin, her two kids, her husband, and my dad) from Friday to Tuesday in London, and then I joined them Tuesday-Friday in Paris. It was a really great trip, and I'm so glad I was able to tag along on the experience with them. Lots of wonderful memories.
I was proud of myself for getting in a fair amount of running and a WHOLE lot of walking (often 10 miles a day), though minimal strength training or core work. I'll get back to it soon- for sure the core in these next few weeks but probably not much strength training now that Vienna is just 3 weeks away.
Here's how the week went in fitness (and life!)
Monday: 7 mile solo run, then a tour of Windsor Castle, a tour of St. Paul's Cathedral (with 528 stairs to the top of the dome for a view of London), a stop at Old Cheshire Cheese, one of the oldest pubs in London, and then a final dinner in Hampstead at the Holly Bush (so charming.)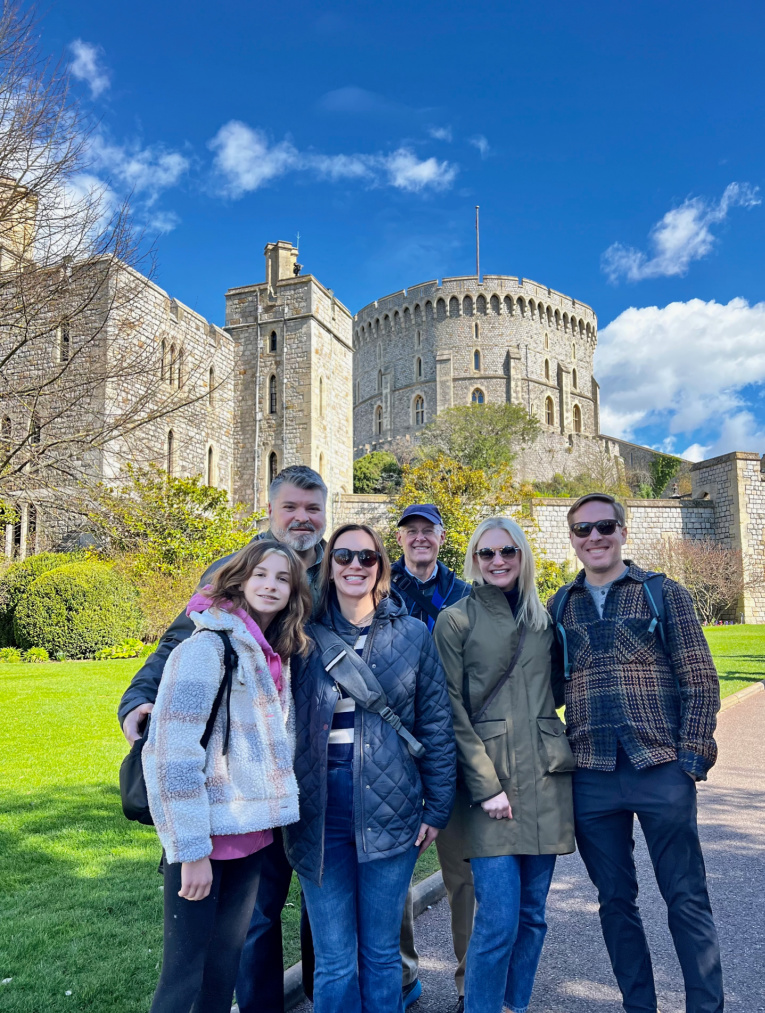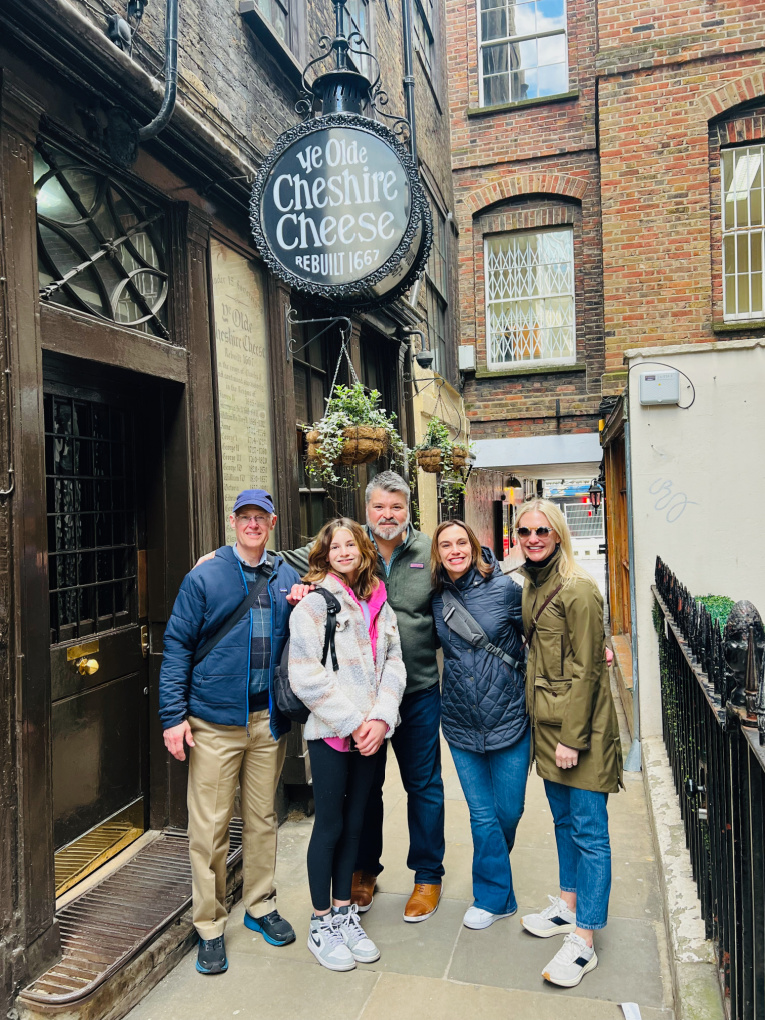 Tuesday: Up early to fit in a 7 mile run before navigating the tube with my dad to get to St. Pancras station, where we met up with my sister and her family to catch the Eurostar train to Paris. (They took a cab instead of the trains, which was smart with big suitcases!)
We arrived in Paris and checked into our (amazing) air bnb about 1/4 mile from the Eiffel Tower, and then starting exploring, first with a river cruise on the Seine and then lots of walking.
We were meant to do a skip the line tour of the Eiffel Tower, but it was closed for the day due to strikes. We never did end up going to the top; I have been to Paris twice before and did it on those trips. But once it was open again after the strikes, the tickets were all booked. My niece and nephew (the only ones who hadn't done it) were okay with skipping it as we had other great experiences.
Wednesday: My first run in Paris! I covered 7 miles along the Seine. I started around 5:45 am and there were very few other runners, but by the time I finished, it was much busier.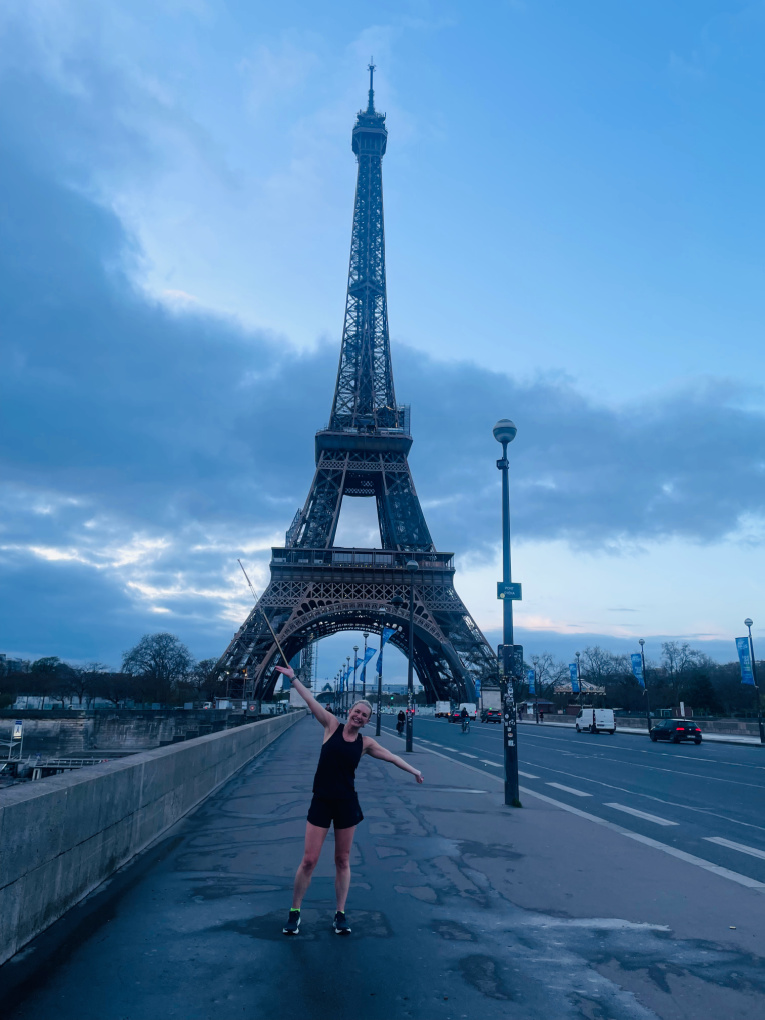 On Wednesday, we had a 1/2 day tour of Versailles and then explored Montmartre.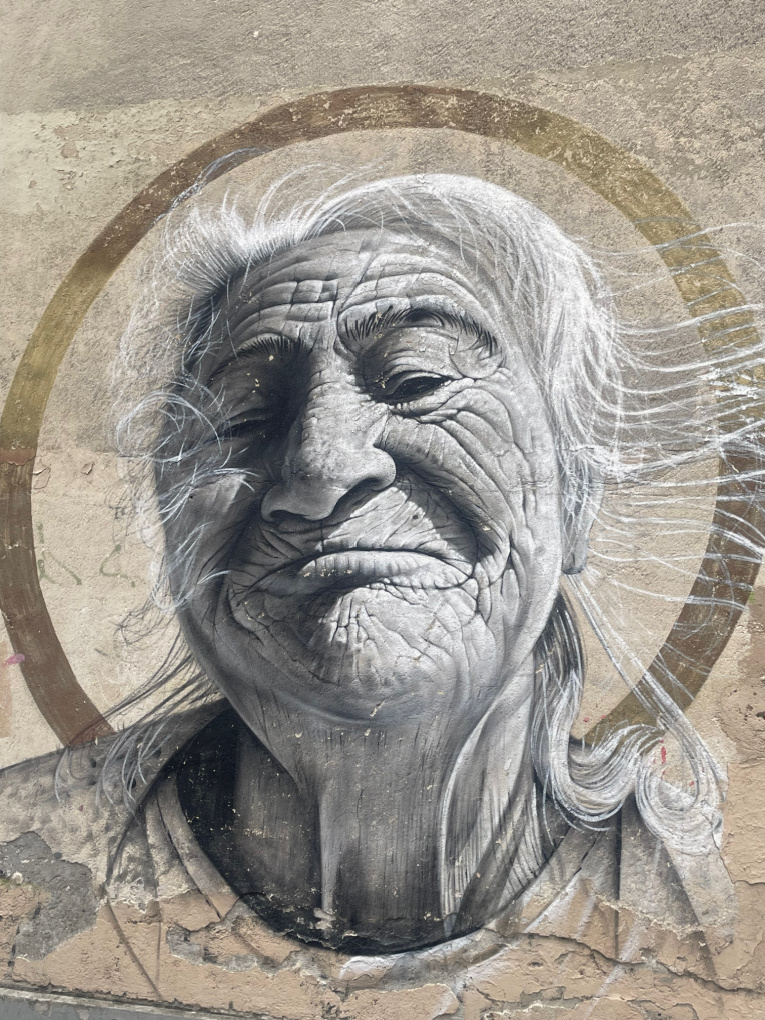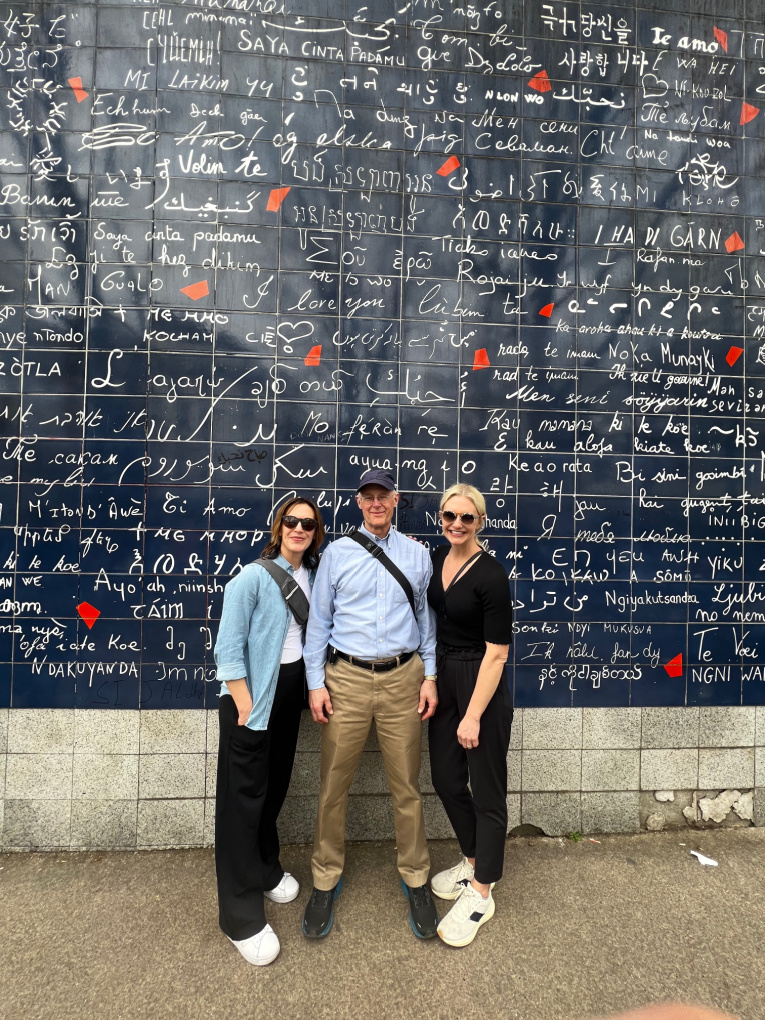 Thursday: My sister Erin finally joined me for a run! She did 5 with me and then I did a quick 2 extra for 7 miles total for the day.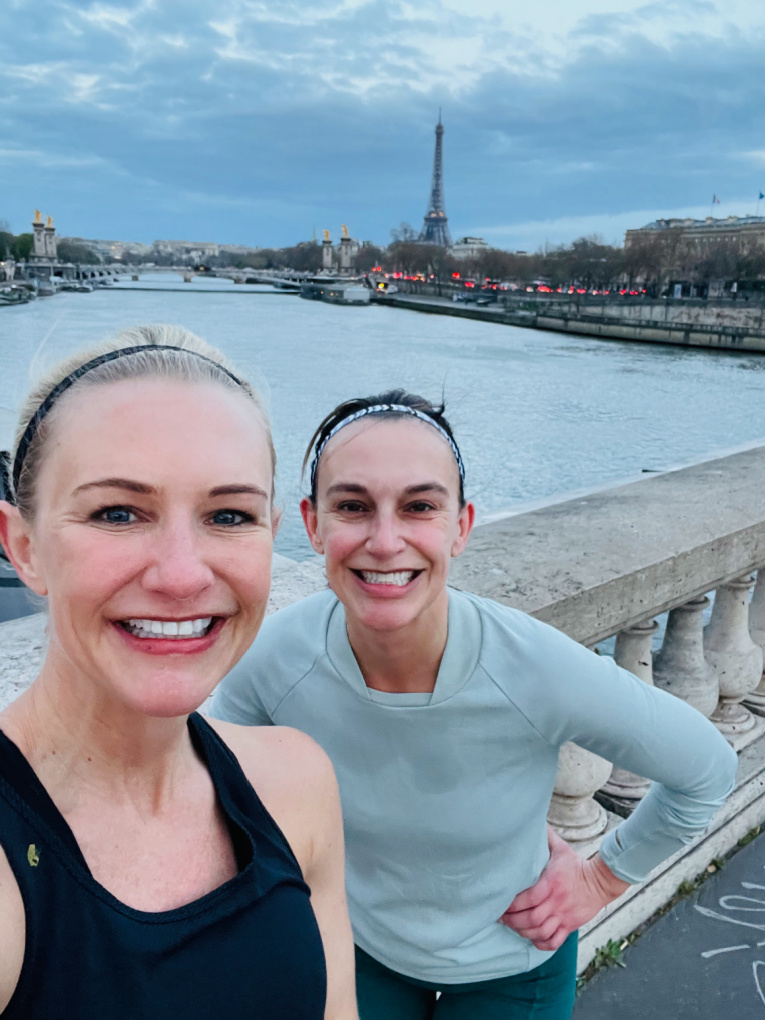 We had a private tour guide of the Louvre, and she was so amazing; I would recommend her to anyone, as she knew all the back entrances and was able to move us around in 3 hours to see quite a bit of the highlights and made it really interesting and engaging for a 12 and 14 year old, while still making it interesting for someone like my sister Erin, who majored in art history. Fabulous job and I am so glad we had her guidance in such a big museum.
After lots of walking and exploring, we went to the top of the Arc de Triumph, which gave us just as great of a view of Paris as we would have had on top of the Eiffel Tower.
Friday: I had to catch an uber to the Eurostar train station at 7 am, so I was out running by 5:30 for a short little 5 mile run before saying goodbye to my family; they flew back to the United States later on Friday.
I really enjoyed their visit. Somehow, even with the strikes and protests in Paris, we didn't encounter any major issues (other than the top of the Eiffel Tower cancellation). My sister's kids were incredibly good sports about all the walking and sight-seeing and I found this extended time with them really lovely. They're really good kids.
I did finally do a little strength training after a week off- core on Peloton + upper body on Iron Strength/YouTube.
Saturday: Whew. After that whirlwind week, I still needed to do my longest long run of 22 miles. Dustin ran the first 4 with me to Hyde park and then we split. I did 3 loops of Hyde/Kensington and back home for 22 miles. The rest of the day was pretty lazy with laundry and relaxing. Just what I needed!
Sunday: Wrapping up the final push of training before the taper with a 7 mile run with Dustin and Ruth.
Summary: 62 miles of running, just 1 strength session, loads of walking (nearly 30 miles this week.)
That's a wrap! I'm linking up with Running on the Fly and Confessions of a Mother Runner; check out their blogs to connect with other fitness bloggers for workout ideas and inspiration!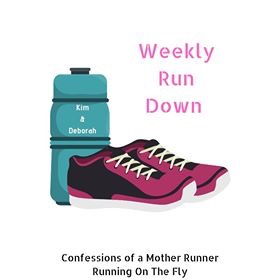 (Visited 94 time, 29 visit today)
[adinserter block="4″]

Credit : Source Post